Within the construction industry, this is an essential material and is usually a variety of natural sand and gravel or crushed rock and even man made materials. 
Used regularly as an element of concrete and similar substances such as capping and subbase and also for more specific uses including filter media or track ballast.
Because aggregate can be created from such varied sources and can be used in so many different ways, testing is absolutely necessary and an important part of your project.
At MATtest, we can carry out testing for quality control, make sure it complies with required specification, compare materials and confirm compliance with project or current Standards.
We offer various capabilities in testing aggregate on-site and in our laboratory, depending on your requirements. We can discuss your needs and help you reach a decision to make sure you source and use the right aggregate for your project. Our experienced team will provide a thorough assessment and show you the aggregate properties.
The range of physical, mechanical and chemical tests undertaken include:-
Particle Size Distribution
Moisture Content
Particle Density and Water Absorption
Aggregate Impact Value
Sulphate and Chloride Content
Frost Heave
Resistance to Fragmentation
If you have a project that requires aggregate testing, get in touch with us for expert, impartial advice.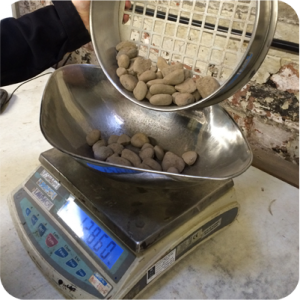 Using the latest technology and with a comprehensive range of equipment we provide a 24/7 responsive service for sampling and testing of asphalt operating to current standards or specific clients requirements.

Ensure peace of mind for quality and compliance using our range of site and laboratory concrete testing services to include cube making, testing and coring of hardened concrete

Our comprehensive aggregate testing capabilities assist with quality assurance for civil engineering and building projects for contractors, project manager, owners and product manufacturers.

We provide site based and laboratory soil testing for projects of all sizes to assist with project compliance and for investigative purposes.

MATtest undertakes sampling, testing and inspection for structural surveys using state of the art equipment and technologies across the UK.

Need testing assistance with your project, get in touch with us today to discuss how we can help you.