The amount of concrete used worldwide is staggering and because of the nature of its purpose, it is important that concrete is tested correctly to meet quality standards.
If you have a project underway, we can evaluate your materials, check compliance at each phase of construction, assess the condition of the concrete and provide quality assurance assistance for your works. We can also help if your concrete has failed and carry out investigations to determine reasons.
MATtest can perform concrete testing either on site or in our laboratory depending on your requirements. We are UKAS accredited for both on-site sampling and testing to ensure cubes are made in accordance with BS EN standards, and laboratory testing for strength and density.
Our reports cover a wide range of tests to provide you with comprehensive and relevant information and our team are fully experienced and independent ensuring totally impartial, accurate results.
The range of services include:
Concrete Cube Testing
Concrete Slump Test / Air Entrainment Content
Cube Collection
Concrete coring / Schmidt Hammer Surveys
Compressive Strength of Concrete Cubes
Compressive Strength of Concrete Cores
If you have a project that requires concrete testing, concrete testing, get in touch with us for expert, independent advice.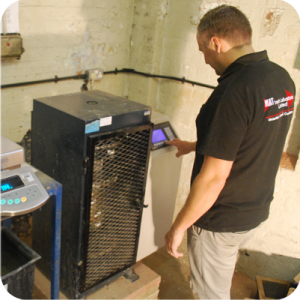 Using the latest technology and with a comprehensive range of equipment we provide a 24/7 responsive service for sampling and testing of asphalt operating to current standards or specific clients requirements.

Ensure peace of mind for quality and compliance using our range of site and laboratory concrete testing services to include cube making, testing and coring of hardened concrete

Our comprehensive aggregate testing capabilities assist with quality assurance for civil engineering and building projects for contractors, project manager, owners and product manufacturers.

We provide site based and laboratory soil testing for projects of all sizes to assist with project compliance and for investigative purposes.

MATtest undertakes sampling, testing and inspection for structural surveys using state of the art equipment and technologies across the UK.

Need testing assistance with your project, get in touch with us today to discuss how we can help you.