Soil sampling & testing is a pivotal part in many construction projects, therefore it is vital to ensure the best outcome for your project.
Whether you are undertaking a project on clay, peat, sand, silt or gravel, it will make a difference to the way in which you need to carry out important parts of the job to ensure the desired end results.
MATtest can carry out soil sampling & testing of varying types either on site or in our laboratories for ease and speed, keeping your project on-time and on-budget.
Our laboratories undertake both site and laboratory testing for chemical, classification, and compaction related purposes to assess suitability and compliance for civil engineering, residential and commercial projects of all sizes.
We test soil for the following:
In-situ compaction
CBR value determination
Classification
Chemical Composition
Waste Acceptance Criteria
If you have a project that requires soil testing either on site or in lab, get in touch with us for expert, impartial advice.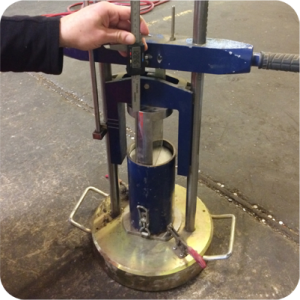 Using the latest technology and with a comprehensive range of equipment we provide a 24/7 responsive service for sampling and testing of asphalt operating to current standards or specific clients requirements.

Ensure peace of mind for quality and compliance using our range of site and laboratory concrete testing services to include cube making, testing and coring of hardened concrete

Our comprehensive aggregate testing capabilities assist with quality assurance for civil engineering and building projects for contractors, project manager, owners and product manufacturers.

We provide site based and laboratory soil testing for projects of all sizes to assist with project compliance and for investigative purposes.

MATtest undertakes sampling, testing and inspection for structural surveys using state of the art equipment and technologies across the UK.

Need testing assistance with your project, get in touch with us today to discuss how we can help you.