MATtest undertake Structural Investigations for a broad range of clients across the whole of the UK to assess the condition and integrity of buildings, bridges, tunnels and various other commercial, government and residential properties.
Our highly trained technicians use the latest technologies for the most complex and demanding projects which often require specialist access equipment both day / night and weekends. Our experienced Engineers and Concrete Technologists have a wealth of experience gained both here in the UK and overseas and can assist in identifying an appropriate testing and investigation regime to help determine the condition and potential life expectancy of your property.
Our site and laboratory operations can provide a combined wealth of data combined in a comprehensive and professional report to enable our clients to make informed and supported decisions regarding property repairs and maintenance
The range of services offered includes:-
Concrete coring and dust sampling
Half Cell Potential
Cover Meter Surveys
Schmidt Hammer Surveys
Compressive Strength testing of concrete cores
Petrographic Analysis
Chemical Analysis
Pendulum Slip Test
If you have a project that requires a structural survey or investigation, get in touch with our structural surveyors for expert, impartial advice.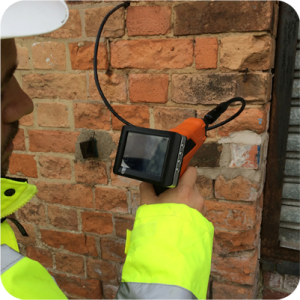 Using the latest technology and with a comprehensive range of equipment we provide a 24/7 responsive service for sampling and testing of asphalt operating to current standards or specific clients requirements.

Ensure peace of mind for quality and compliance using our range of site and laboratory concrete testing services to include cube making, testing and coring of hardened concrete

Our comprehensive aggregate testing capabilities assist with quality assurance for civil engineering and building projects for contractors, project manager, owners and product manufacturers.

We provide site based and laboratory soil testing for projects of all sizes to assist with project compliance and for investigative purposes.

MATtest undertakes sampling, testing and inspection for structural surveys using state of the art equipment and technologies across the UK.

Need testing assistance with your project, get in touch with us today to discuss how we can help you.